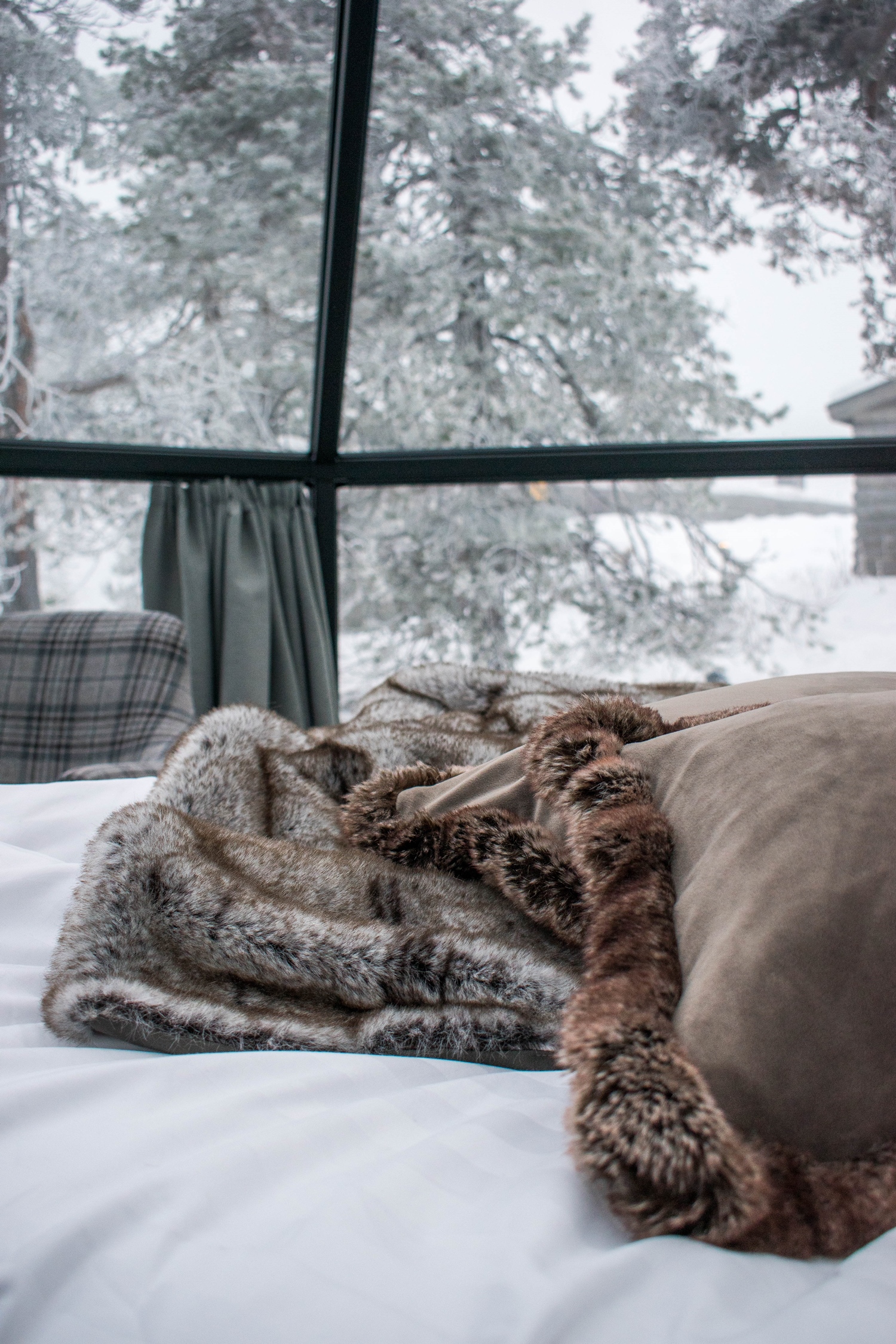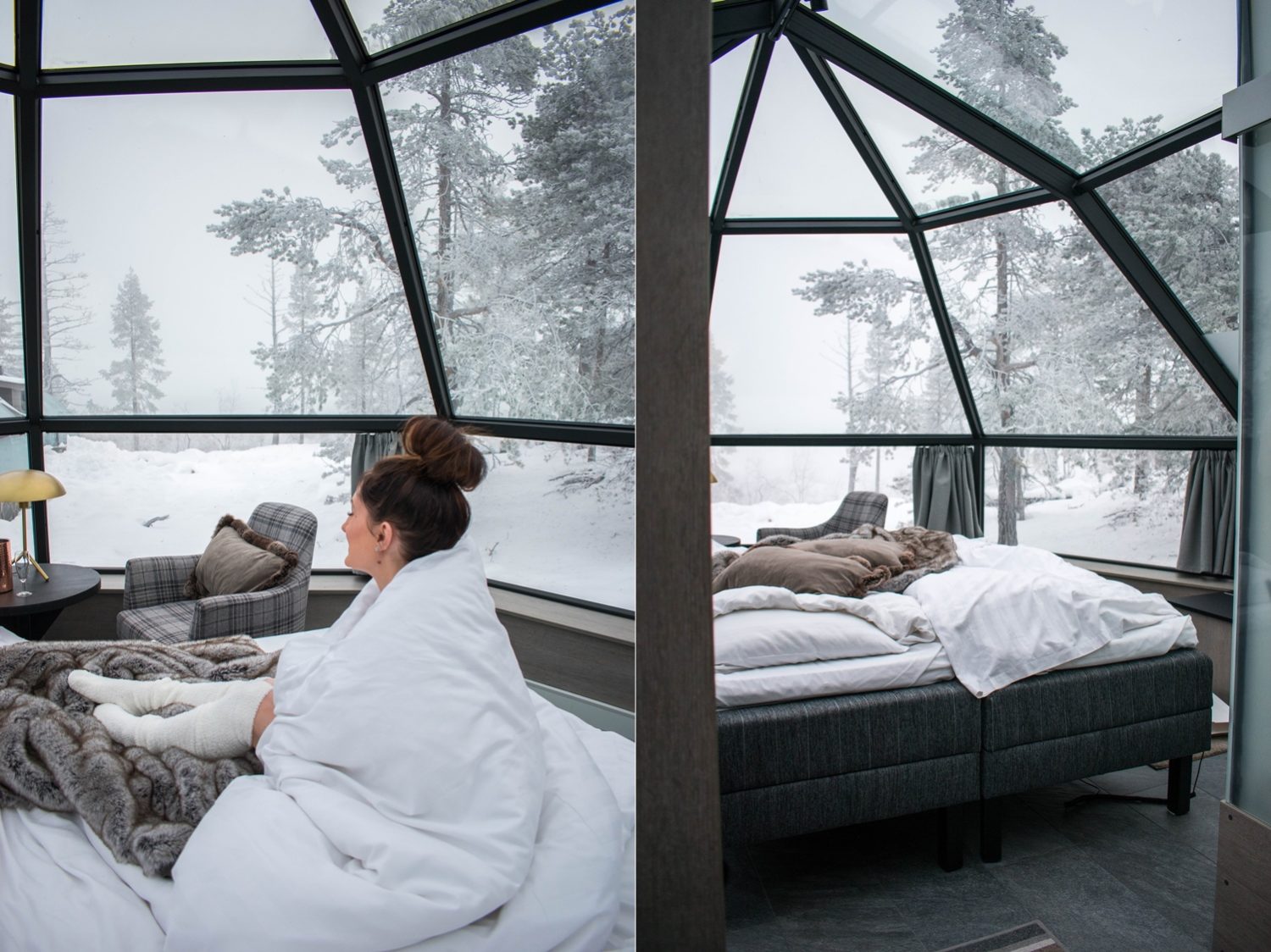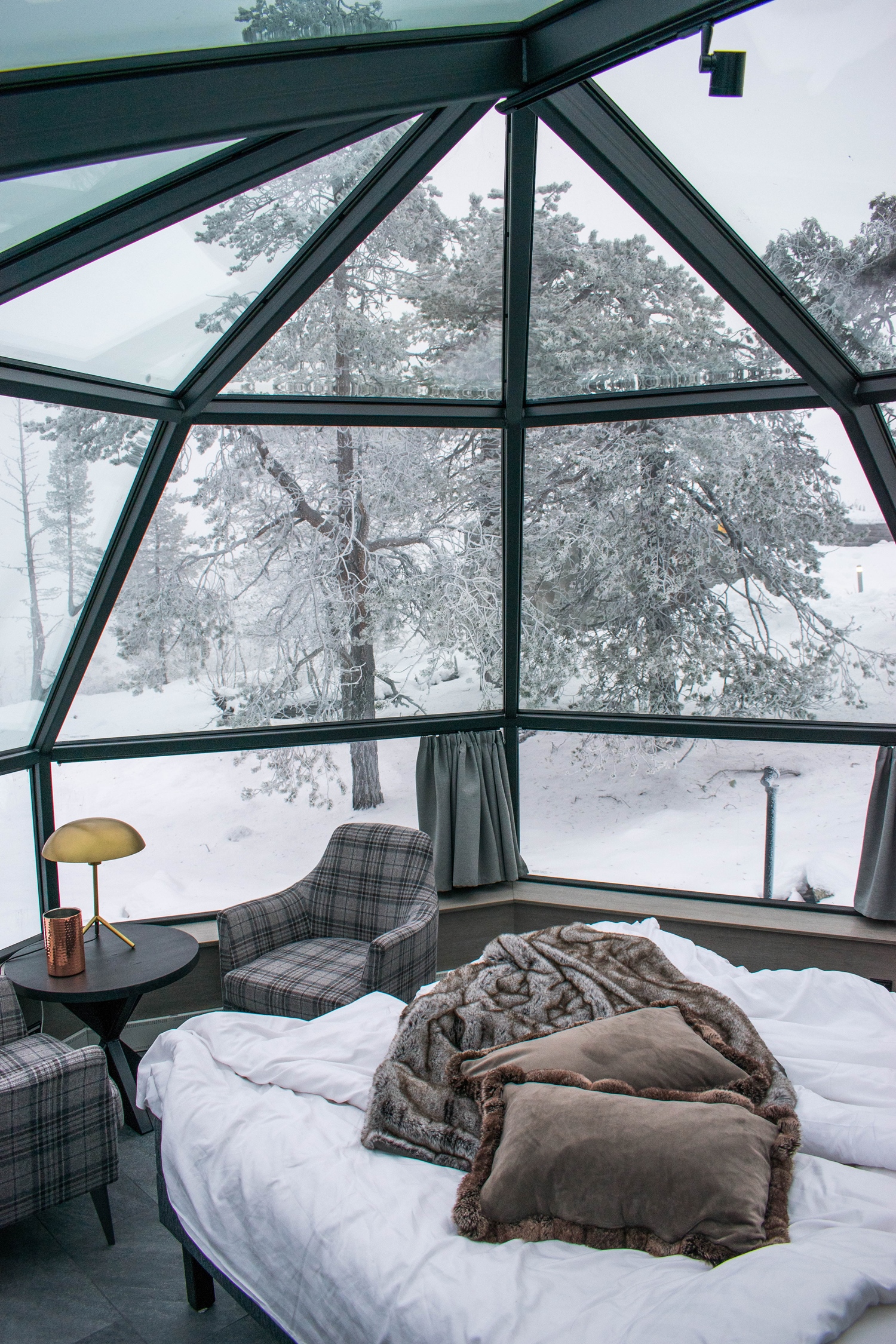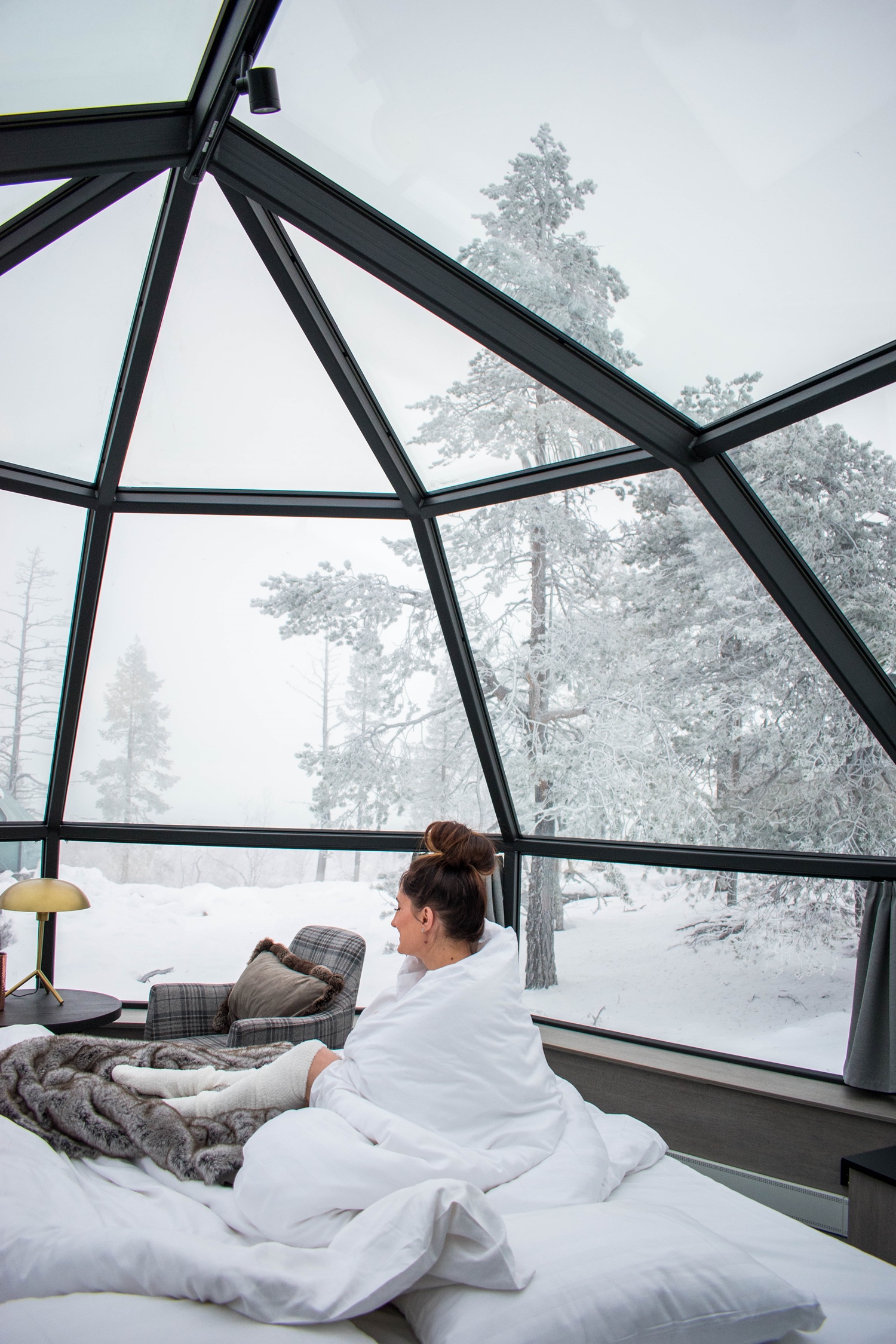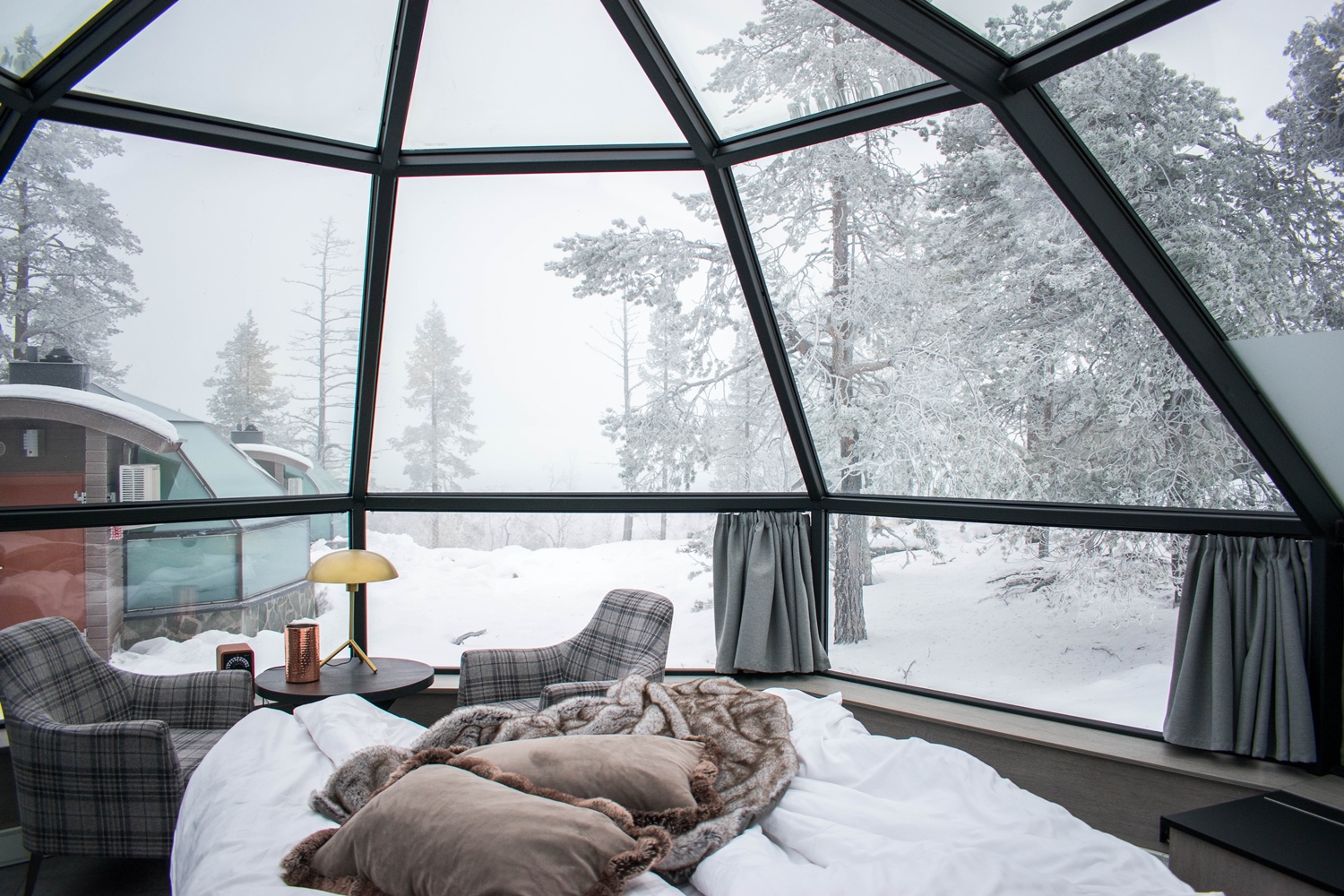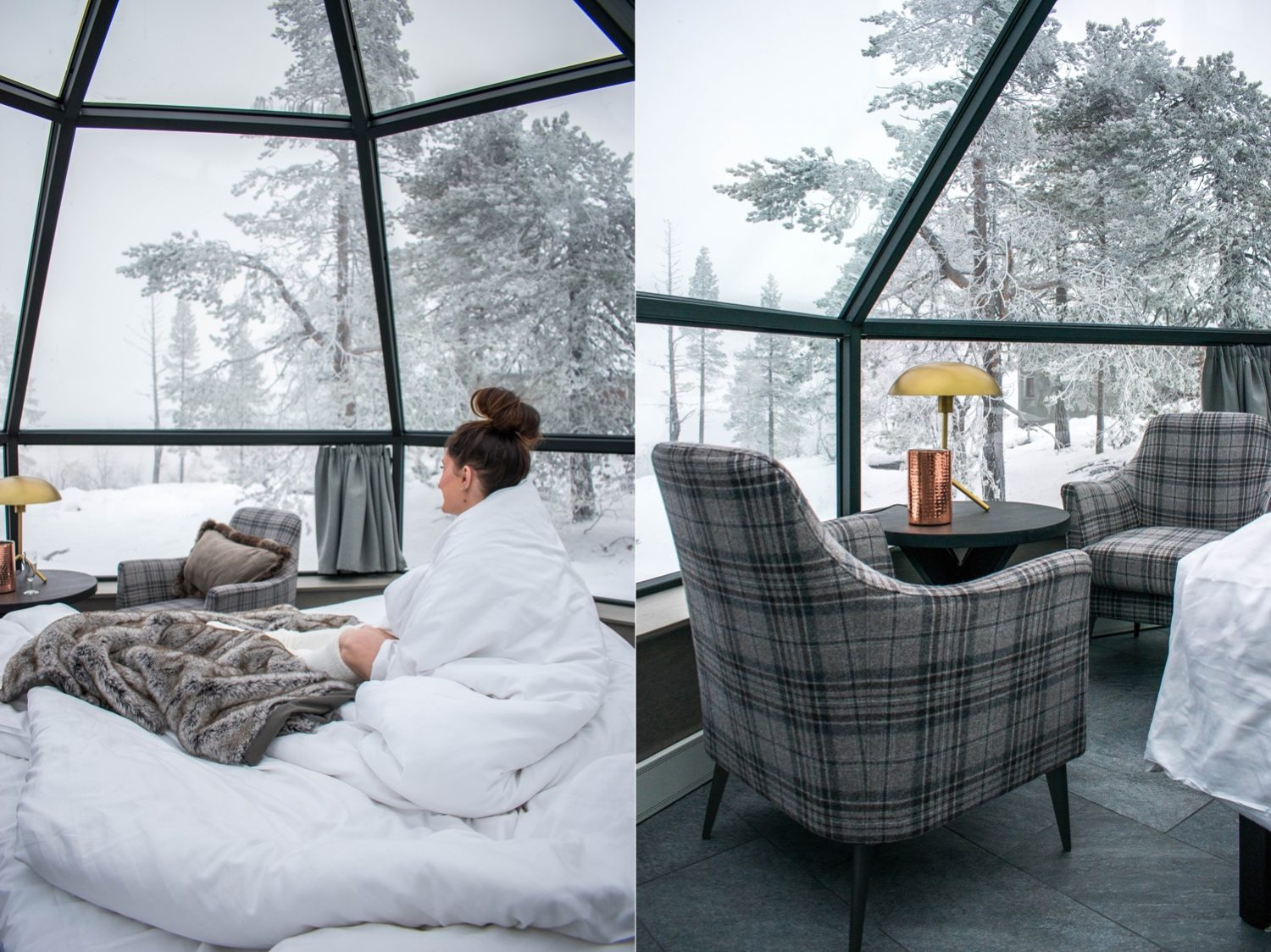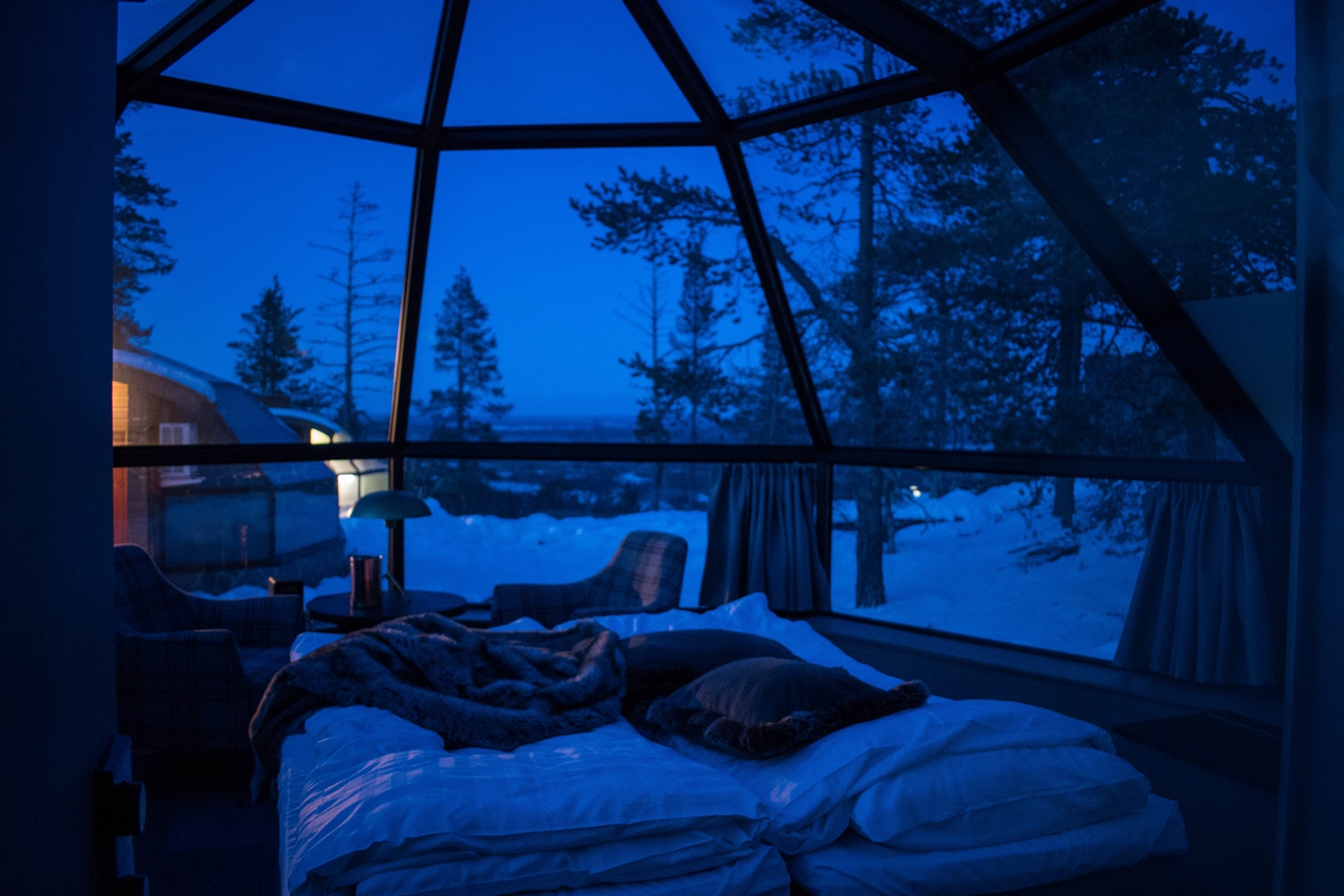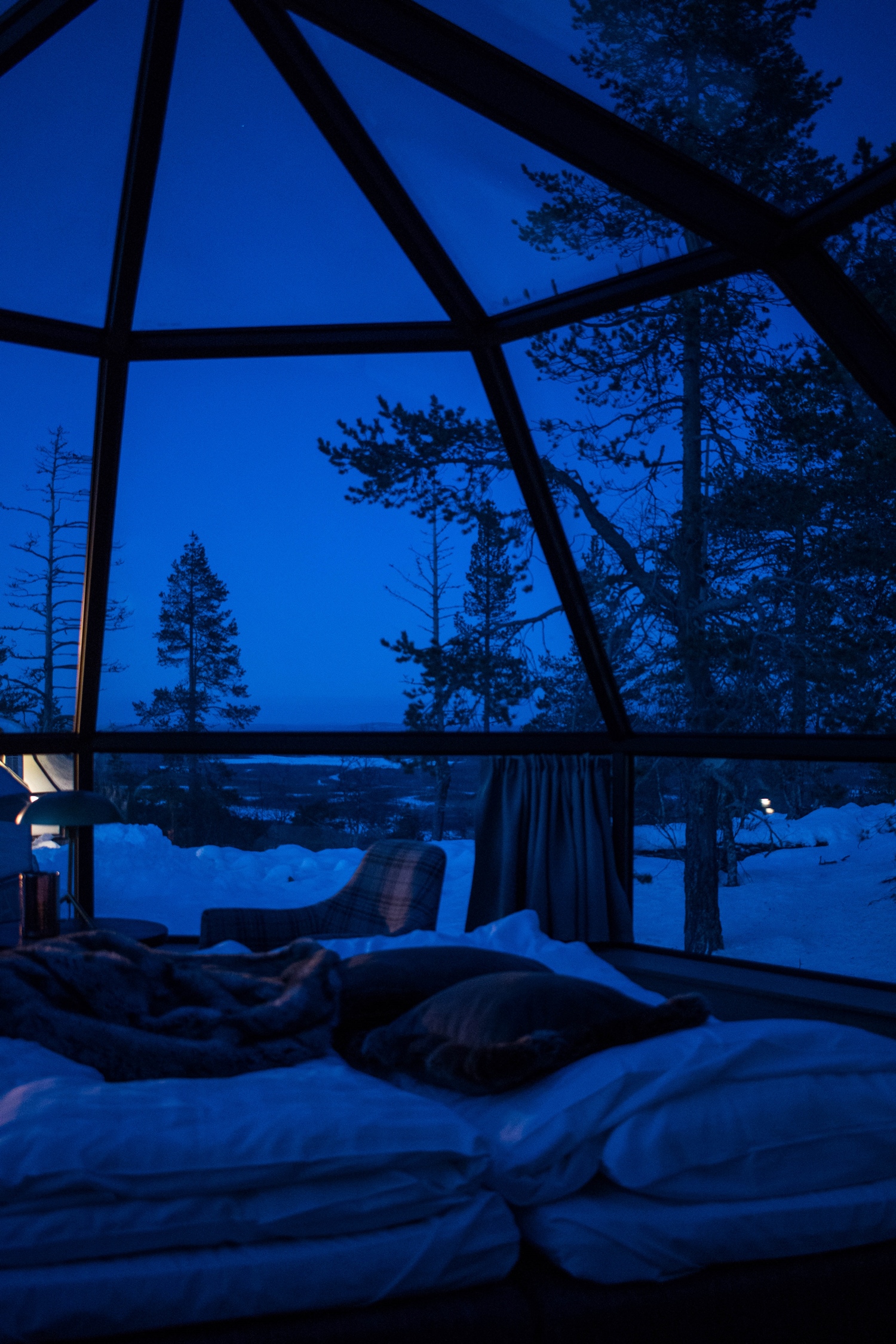 Sateista sunnuntaita!
Palataan vielä hetkeksi Levin Igluille ja viime keskiviikko aamuun. Herätessäni ja saadessani silmäni auki meinasin pompata saman tien pystyyn!! Saimme herätä nimittäin upeiden hankien keskeltä öisen pienen lumimyrskyn jälkeen. Koska olimme lasisessa iglussa sain jäädä makoilemaan lämpimän pehmoiseen sänkyyni ja ihailla kaunista maisemaa sieltä käsin. Näkymä oli kuin satumaisessa talven ihmemaassa ♥ Uskomatonta, että  Lappi ehtii näyttää meille vuorokaudessa mitä upeimpia sääilmioitä ♥ Jään niin kaipaamaan tuota näkymää, eikä varmaan ole ihmekkään!
Edellisen illan aikana todistimme myös kuviin tallentuneen sinisen hetken. Ihan mahtavan näköistä, kun kaikki oli kuin Fazerin sinisen mainoksesta!
Arvatkaapas mitä? Me ollaan suunnittelemassa uutta reissua Igluille ensi vuoden alussa!! Lähdetään silloin koko perheen kanssa kokemaan nuo taianomaiset iglut ♥ ♥ Voi en malttaisi odottaa sinne uudelleen pääsyä ja vieläpä eri vuoden aikaan kuin nyt!
ISO ja sydämmellinen kiitos vielä tästä reissusta ja unohtumattomasta kokemuksesta LuinSpa ja Levin Iglut, nähdään pian ♥♥♥
Rainy Saturday to you! 
Let's get back to glass igloos at Levin Iglut – Golden Crown and last Wednesday morning. I couldn't believe  my eyes when we woke up! It was snowing all night and in the morning and view were like some fairytale ♥ I just lay on my soft bed and admire that beautiful winter wonderland! What a unbelievable experience ♥ We saw also that gorgeus blue moment in the evening! 
We are already planning new trip at Levin Iglut next year! Then we travel with my family ♥
Huge and heartfelt thanks to LuinSpa & Levin Iglut for this wonderful  trip and unforgettable experience, see you soon ♥♥♥
pics of me Minna/ mk_maison